training
One who pretends to teach must never cease to learn.
1 Day on the theoretical bases of Traditional Chinese Medicine
5 Days on the seasons (theory and practice) over 3 weekends
1 Day of theoretical and practical exams
OBJECTIVES
Make the link between theory and body practice and be able to teach courses of each season.
7 Workshops, 1 or 2 days, on weekends
1 practical exam
Candidates have two years to complete all the workshops before they can take the exam. Each workshop will be offered at least once a year.
OBJECTIVES
To deepen the knowledge acquired at level 1 and to broaden the themes in order to integrate the different elements learned during a seasonal chiharmonie course, in theoretical and / or practical form.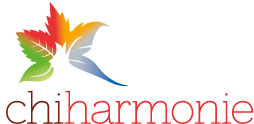 IMPORTANT
Level 1 training may also be taken on a personal basis without having to take part in the final exam.
Some level 2 workshops are also accessible to people who do not have a level 1 certificate or diploma.
MORE INFORMATION?
For more information about conditions, dates and for registrations:
https://sport.unil.ch/formations/home
You can also follow chiharmonie news on our Facebook page:
https://www.facebook.com/chiharmonie.ch/