From 20
th

to 22

nd
march 2020
Éveil d'Essence

 Two days of sharing and conviviality, for a regeneration of body and mind, in a place steeped in serenity and tranquility. A moment for yourself, to escape the frenzy of everyday life and find the answers.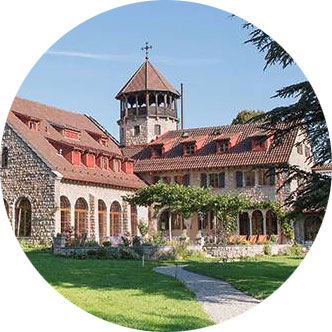 From the 20th to the 22nd march 2020
Fondation "Crêt-Bérard" at Puidoux, Switzerland
Viviane Hilkner and Cristiane Tinguely
You will not be able to find anything outside yourself that you would have not already found in you. You have all the answers. The only thing to find is yourself (everything else is on Google).
But we must still allow ourselves to take the time to do it …