training
One who pretends to teach must never cease to learn.
1 Day on the theoretical bases of Traditional Chinese Medicine
5 Days on the seasons (theory and practice) over 3 weekends
1 Day of theoretical and practical exams
OBJECTIVES
Make the link between theory and body practice and be able to teach courses of each season.
KEEP ON GOING
7 Workshops, 1 or 2 days, weekend
OBJECTIVES
Deepen the knowledge acquired in basic training and broaden the themes in order to integrate the different elements learned during a seasonal chiharmonie course, in theoretical and / or practical form.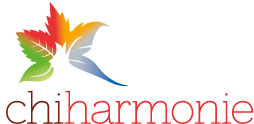 IMPORTANT
The basic training can also be taken on a personal basis without having to participate in the final exam.
Some continuing education workshops are also accessible to people without a certificate or diploma in chiharmonie.
MORE INFORMATION? www.chi-harmonie.com
You can also follow chiharmonie news on Facebook or Instagram.